Advancing a data-driven public sector in Thailand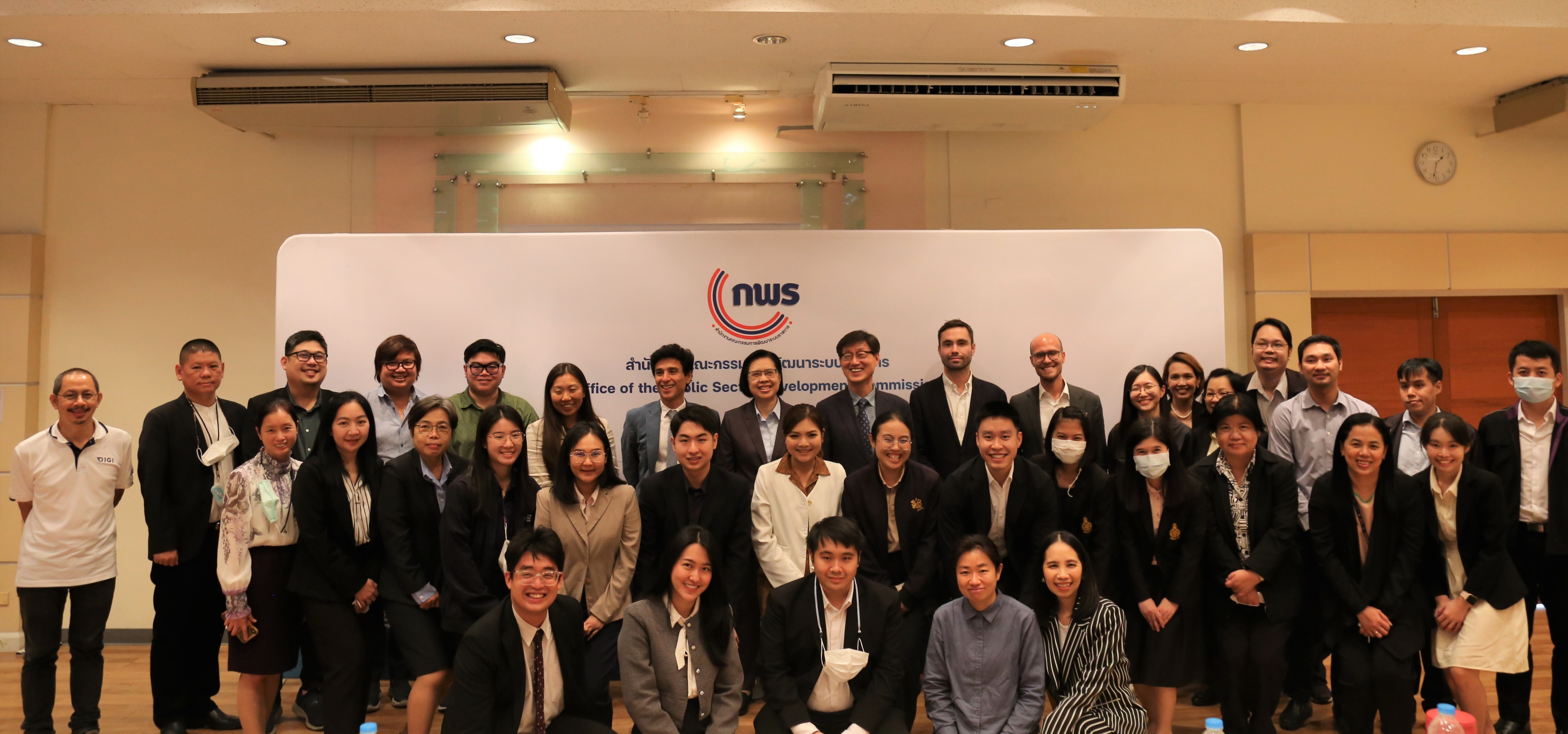 Background
The OECD Thailand Country Programme (Phase 2)
The OECD and Thailand have broadened and deepened relations over the past decade, with Thailand increasing its participation in OECD bodies, policy reviews, and selected databases, as well as adhering to a number of OECD legal instruments.
On 17 March 2023, the OECD and Thailand renewed the Thailand Country Programme for a second phase, inaugurating a new milestone in the OECD and Thailand's long-standing cooperation.
The Thailand Country Programme Phase 2 will be implemented 2023-25, and aims to support Thailand's domestic reforms and bring the country closer to OECD standards. Phase 2 is made up of 20 projects organised under four key pillars: 1) good governance and transparency, 2) business climate and competitiveness, 3) social inclusion and human capital development, and 4) green recovery. The extension of the country programme has been designed and developed in line with Thailand's policy agenda aimed at achieving high-income status by 2038. The country programme aims to further align Thailand with OECD standards by increasing Thailand's participation in OECD bodies, its adherence to OECD legal instruments and its inclusion in OECD databases.
The OECD and Thailand signed the first, three-year Thailand Country Programme on 31 May 2018. The first Thailand Country Programme focused on four key pillars: 1) good governance and transparency, 2) business climate and competitiveness, 3) Thailand 4.0, and 4) inclusive growth, covering 16 projects.
These activities also contribute to the close collaboration between the OECD and countries in South-East Asia in the context of the OECD South-East Asia Regional Programme, and the Memorandum of Understanding between the OECD and the Association of Southeast Asian Nations (ASEAN).
The OECD works on digital government and data
At the OECD, the work on digital government and data has been a key policy area for the Public Governance Directorate for over a decade, with the OECD Recommendation of the Council on Digital Government Strategies (2014) and Enhancing Access to and Sharing of Data (2021) as guiding normative policy instruments. To foster peer-to-peer learning with more non-member countries, the OECD Working Party of Senior Digital Government Officials (E-Leaders) established the Global E-Leaders Initiative to exchange insights on digital government practices beyond OECD "borders". The OECD has also created the Network on Open and Innovative Government in Southeast Asia as an international forum to discuss cross-cutting opportunities, challenges and priorities in open government, digital government, and public sector innovation.
Objective
In 2023 and 2024, the OECD Open and Connected Government Division (OIG) will implement two capacity building workshops and other activities to support the implementation of Thailand's Country Programme Phase 2 (TCP2) in collaboration with the Office of the Public Sector Development Commission (OPDC) in Thailand. These workshops and activities will aim at bringing the Thai government and its public sector closer to OECD standards by strengthening their capacity to open-up, be more responsive and connect with its citizens while leveraging public sector digitalisation and data as a strategic asset.
This first capacity building workshop is one out of two capacity building activities that will be implemented in the context of the TCP2, one on digital government and the second on open government topics. It will focus on supporting Thailand to further advance its desire to build data-driven organisations that can tap into the value of data for the design and delivery of better services, policies, and a more productive, proactive and efficient government.
This first digital government workshop will be organised under the framework of the OECD Global E-Leaders Initiative and connect to broader OECD work in the South-East Asia (SEA) region. It would also align to the current development of public governance indicators in SEA, including the regional editions of the OECD Digital Government Index and the OECD Open, Useful, and Re-usable data (OURdata) Index, and to the implementation of the OECD/KPC Asian Public Governance Programme.